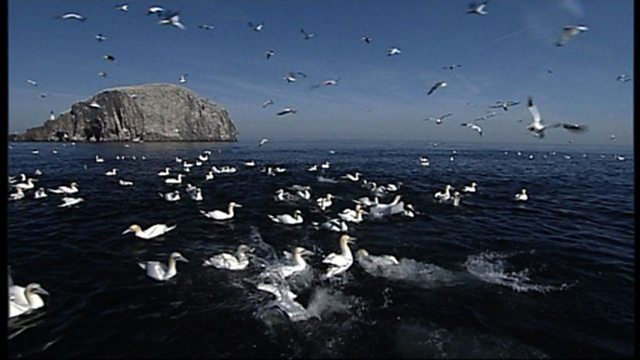 Feeding time
At Bass Rock you can take a boat trip with a local fisherman to feed the gannets. With the backdop of Bass Rock in the early morning sun, it makes for a beautiful spectacle. A gaggle of gannets thow themselves into the water at great speed to retrieve the fish. You can hear the smack of the water as they hit it.
Featured in...
An exploration of the wealth of wildlife that lives in and around the British seaside.

Be captivated, informed and inspired by the world's wildlife.