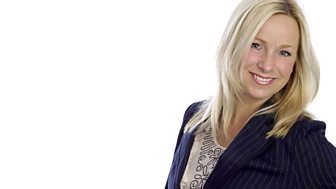 Faye Hatcher
Join Faye Hatcher on BBC Radio Gloucestershire.
Faye Hatcher
I have everything you need for a Saturday morning to keep you going for three hours and get you in the right frame of mind for the weekend.
All the latest news and sport and if you're heading out to the shops, travel news every 30 minutes.