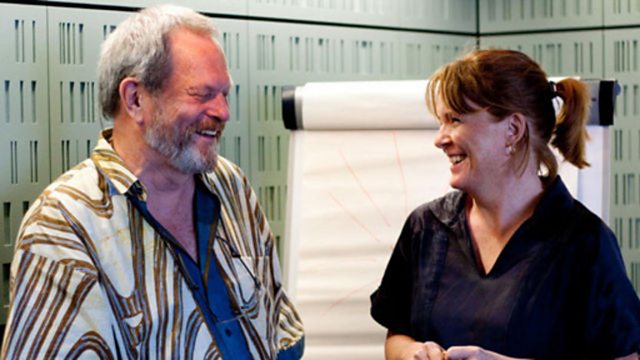 Terry Gilliam draws "Radio 4" -- embeddable clip
You can embed this clip on your own website.
Film-maker Terry Gilliam takes up an artistic challenge from Front Row's Kirsty Lang, after recording a special interview which was broadcast on Bank Holiday Monday (31 May 2010). Watch this video to see his visual interpretation of BBC Radio 4.