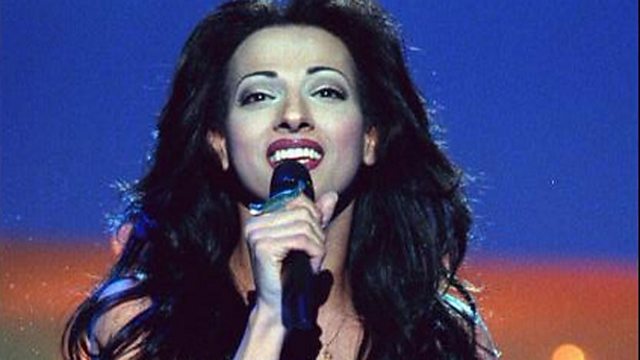 Winner 1998
Broadcast of the forty-third annual Eurovision Song Contest from the National Indoor Arena in Birmingham.
The United Kingdom's most famous Eurovision commentator Terry Wogan managed to both host and commentate on the event.
Dana International won for Israel singing "Diva" on the 50th anniversary of the establishment of the state of Israel. She had been at the centre of much media attention in both her country and in the rest of Europe because she was the first openly transgender competitor in the contest.
This year marked the last that a Eurovision orchestra was used and the last year with a language restriction. It was also the first year that mass televoting was used instead of the traditional juries.
It was FYR Macedonia's debut in the competition after failing to get their 1996 entry past the qualifier judges, while Belgium, Finland, Israel, Romania and Slovakia were all able to return to the competition after their year's exclusion for getting the lowest average scores.
The voting was extremely close with Israel, Malta and the United Kingdom all vying for top spot as the final votes were cast. Eventually the UK came in second with Malta a very close third.
The contest is also famous for a Eurovision faux-pas, on hearing that the Dutch announcer once performed in the contest, co host Ulrika Johnson said: "A long time ago was it?" provoking laughs and boos from the audience. In fact her seemingly insulting comment was in reply to something Conny van den Bos had said about performing many years ago, although this was lost in the noise from the spectators.