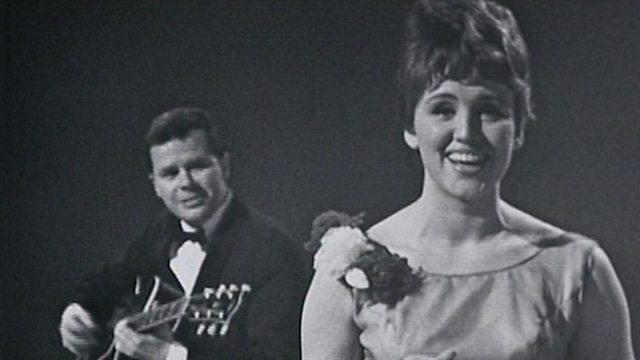 Winner 1963
Coverage of the eighth annual Eurovision Song Contest broadcast from BBC Television Centre in London.
The winning entry was Denmark's pairing Grethe and Jorgen Ingmann singing "Dansevise".
It was the UK's second time hosting the contest despite never having won it, because like the Netherlands in 1960, France declined to host the contest so close to their last win.
There were two oddities about this year's event - the first being that a boom microphone was used in the BBC studios which was unseen by the viewing public, making it appear as though artists were miming when they were not.
The other was an apparent mix up over votes cast by Norway - when it was their turn to announce their votes they didn't follow the convention of announcing song number, then country name before awarding points. When the presenter returned to them at the end of the contest for a repeat of their votes they had altered changing the outcome of the contest and making Denmark victorious at Switzerland's expense. There was doubt over whether their spokesman had given the correct votes the first time around.
In the 1963 contest the Netherlands scored "null points" for a second year running, joining Finland, Norway and Sweden at the bottom of the leaderboard.