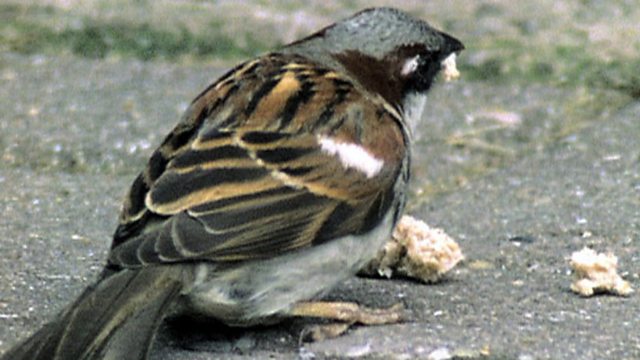 Bibs on for lunch
In house sparrows the bigger the male's black bib, the higher his rank. Sparrows forage in flocks but have few quarrels. The sizes of bib are represented by David Attenborough as military ranks: private, sergeant, captain and colonel. Disputes over food and dust baths happen between squabbling, privates, but when a corporal steps in the privates bow out. The corporal will then give way to a sergeant and no one thinks of parting the colonel from his lunch!
Featured in...
Favourite video clips of the UKs best loved garden birds.

Be captivated, informed and inspired by the world's wildlife.