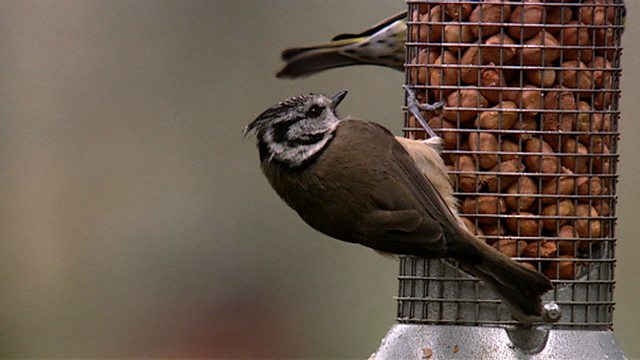 Caledonian forest life
It's often said that tropical rainforest is the most prolific wildlife habitat on Earth. Bill Oddie is visiting an equally wet place - Scottish Caledonian pine forest. There is plenty of wildlife here, but rather like the rainforest a lot of it is pretty hard to spot. But if you put up a feeder, like the RSPB have done, birds will soon emerge from the forest to feed. Chaffinches are one of the commonest birds in Britain, which sometimes surprises people. The brambling is the really northern version of the chaffinch. It has a nice black head as it's getting into breeding plumage. Siskin are tiny little finches and love nut bags. Bill says he has siskin in his garden, until about March, when they disappear into the forests to breed. There are also several species of tit at the feeders – blue, great, coal and even a crested tit. Crested tits only live in this part of Scotland - you won't see them in England.
Featured in...
Favourite video clips of the UKs best loved garden birds.

Be captivated, informed and inspired by the world's wildlife.