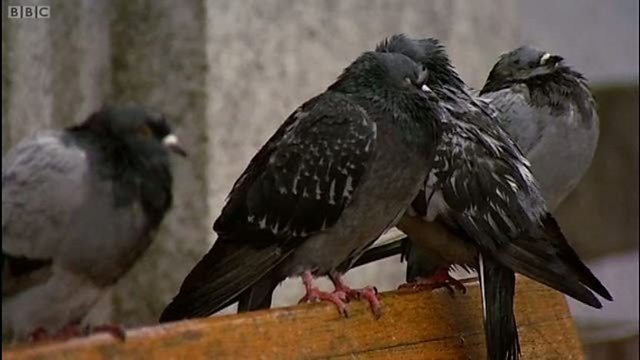 Pesky pigeons
There are several different species of pigeon, especially if we take into account doves as well - a posh word for pigeon. In Britain, there are three species of wild pigeon: the wood pigeon, the stock dove and the rock dove. But it is the feral pigeon that most people object to. They live in towns and cities all over the world. Yet they are sometimes referred to as London pigeons, because the most famous flock resides in Trafalgar Square. Councils across the country now have pigeon control programmes in an effort to keep their numbers down. The only good thing you can say about them, is that they are food for something else: another favourite bird, the peregrine.
Featured in...
Favourite video clips of the UKs best loved garden birds.

Be captivated, informed and inspired by the world's wildlife.