Breaking the chain
Duration: 03:16
In 2005, Kate Humble began to get to grips with the problems that our marine life faces, when she visited the Shetland Isles. For years, up to 100,000 pairs of seabirds have come to the cliffs on the Isle of Noss to breed. They may not look like the most comfortable nest sites, but they are at least safe from most predators and most importantly, they are close to the sea. And what goes on in the sea at this time of year, is crucial to the sucess of raising a family. Jonathan Wills has been boating and birding around the islands since he was a child. With his remote-controlled underwater camera, he can show Kate close up exactly what supports all the seabirds and chicks nesting above the water. The dust storm on the images is the animal and plant plankton in the water. The food chain goes: the vegetable plankton is food for the animal plankton, which in turns is food for fry and small fish, which in their turn feed the larger fish and so to the birds. Every link in the chain is vital. It may look like the waters are full of food, but something has been going wrong for the last few years. Many of the birds have failed to raise chicks. When Kate was at the Shetland Isles in 2005, the sea temperature had been warming and this warming had driven the North Sea plankton 1,000km to the north. Subtropical plankton took its place, but it was unable to support the food chain. Sand eels, the main food source for the birds, were smaller and less abundant, and therefore the breeding colonies starved in effect. Since Kate's visit to the Shetland, the fortunes of the British seabird population has varied. In 2009 they actually had a very good year as the sea temperatures remained quite cool and the cold water plankton that supports the food chain thrived.
Available since: Mon 17 May 2010
Credits
Presenter

Chris Packham
Producer

Richard Taylor-Jones
Executive Producer

Tim Scoones
This clip is from
Chris Packham investigates what climate change means for UK plants and animals.
First broadcast: 17 May 2010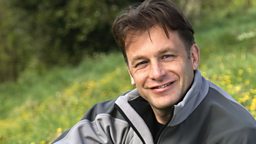 Featured in...
Be captivated, informed and inspired by the world's wildlife.
More clips from Signs of Change with Chris Packham