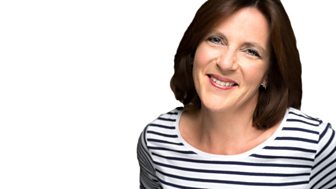 Saturday Breakfast with Ali Vowles
Start your weekend with the day's news and entertaining guests.
About Ali
Ali started her broadcasting career with BBC Radio Bristol on the early morning slot when she joined the BBC in 1987. Apart from a few spells working away in other parts of the BBC, she has worked on Radio Bristol and TV's Points West as a reporter and presenter ever since. She describes it as her dream job, even though presenting Saturday Breakfast every week demands a 0345 alarm call. She must love it - she's been presenting the Saturday news and magazine breakfast show on the station since 1997! Is this a record for the UK's longest Saturday presenter?! She says she never tires of hearing people's stories and sharing those lives with the listeners.