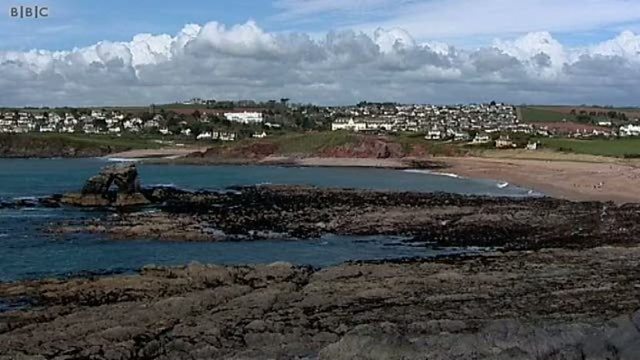 Beach safari
Martin Hughes-Games enlists the help of marine biologist heads for the beach to look for the wildlife that's just waiting to be explored. He meets a marine biologist Mia Place who takes families on rockpool rambles. Mia shows him a cling-fish and explains how its suckers help itcling on to the rocks. Rockpooling can be fun for everyone as there's so much to find. You don't need any specialist equipment, an old ice cream pot can be adapted to provide a window on to the underwater world. Mia shows Martin some limpets and explains how they always return to the same rock by following their own slime trails under the water. They are preyed on by dogwhelks that drill into their shells aided by a dissolving chemical. Just one rockpool can be home to dozens of species. Martin shows where the high tide mark reaches and warns that the number one rule of rockpooling is not to get stranded as the tide can come in much faster than you'd think.
Credits
| Role | Contributor |
| --- | --- |
| Presenter | Simon King |
| Presenter | Kate Humble |
| Presenter | Chris Packham |
| Presenter | Gordon Buchanan |
| Presenter | Martin Hughes-Games |
| Producer | Reema Lorford |
| Executive Producer | Tim Scoones |
Featured in...
An exploration of the wealth of wildlife that lives in and around the British seaside.

Be captivated, informed and inspired by the world's wildlife.