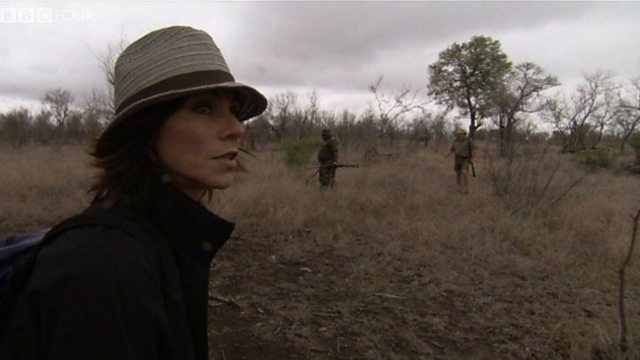 Julia Encounters a Rhino
Having tackled treks across the UK, Julia Bradbury embarks on a grand adventure in South Africa. As the world prepares to focus its attention on the World Cup host nation, Julia sets out on four very different walks that explore South Africa's claim to be 'a world in one country'.
Julia is a regular visitor to the Rainbow Nation, but this is her chance to go far beyond the normal tourist destinations to a series of increasingly remote locations. However, these are all walks that any reasonably adventurous walker could embark on and they offer a fresh and personal perspective on a friendly and fascinating country that is so often misunderstood.
Having progressed from South African coast to mountains, Julia ups the ante as she prepares to head out on foot in the one of the world's most famous game reserves. Call it exhilarating or foolhardy, this is a walking adventure amongst the biggest and most dangerous beasts in Africa. But Julia is well looked after by Jaco, an expert game ranger who proves that the Kruger is far more than just big cats and elephants. This is a unique opportunity to roam freely in one of the world's true wildernesses.