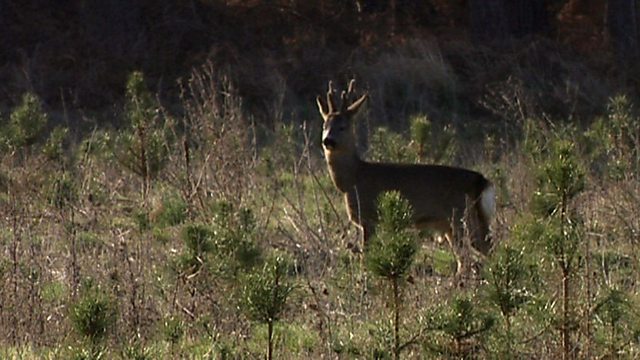 The buck stops here
Thetford Forest teems with some of the UK's most exotic wildlife, but to see some of it you need to get up early and be very quiet. Animals that are difficult to find always leave signs of their presence behind, and one of the most obvious is footprints. Chris Packham looks at roe and footprints and larger fallow deer by a pool then spots a roe deer. The roe deer is a native British species, and recognisable by its creamy backside. Muntjac are an introduced species. The male has tiny single-spike antlers and black stripes on his nose.
Featured in...
Favourite video clips of the UKs best loved garden wildlife

Be captivated, informed and inspired by the world's wildlife.