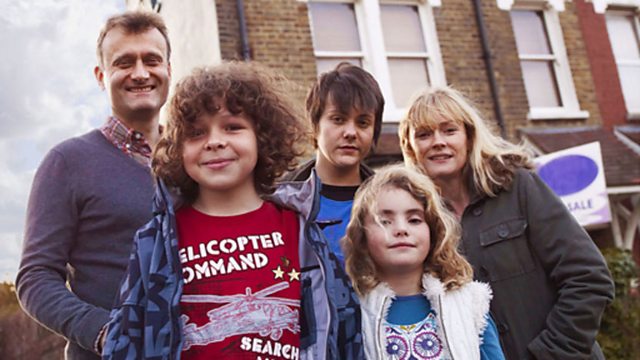 Exclusive: Playing tennis for Wankashire
Hugh Dennis reveals that this was his favourite episode to film, because he got to play three days of tennis and then have a fight at the end. That starts after an accusation of playing tennis for the county. What? Wankashire?
Also, the youngest child of the family, Karen, is a bit upset as women can't grow beards. She has a theory that she would rather have a beard or a moustache than a baby, as you can shave it off if you change you mind. You can't do that with a baby.
Credits
| Role | Contributor |
| --- | --- |
| Dad | Hugh Dennis |
| Mum | Claire Skinner |
| Jake | Tyger Drew-Honey |
| Ben | Daniel Roche |
| Karen | Ramona Marquez |
| Kelly | Anna Skellem |
| Howard | Alex Macqueen |
| Rick | Fraser James |
| Lance | Michael Fenton Stevens |
| Frankie | Philip Pope |
| Dean | Bailey Pilbeam |
| Luke | Marcello Cruz |
| Director | Andy Hamilton |
| Director | Guy Jenkin |
| Producer | Andy Hamilton |
| Producer | Guy Jenkin |
| Writer | Andy Hamilton |
| Writer | Guy Jenkin |