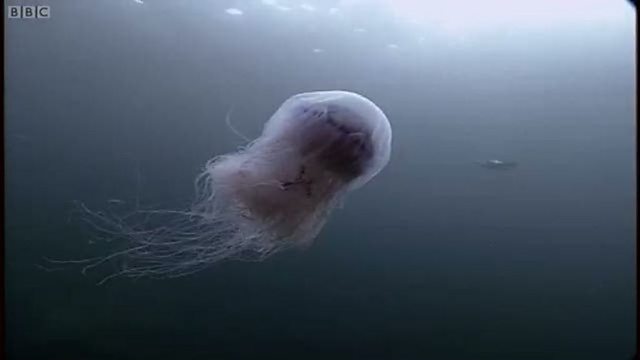 Summer sealife
In the shallows of the English Channel, just off the Dorset coast, spider crabs come from miles around to congregate on one small patch to mate. The males form heaving mounds around the females before dispersing back to the deep. As the water warms, lion's mane jellyfish drift closer to shore, their long stinging tentacles trailing in their wake. By mid-August seabirds such as guillemots, razorbills and puffins have all finished breeding and will not touch land again until the following spring. Throughout the summer months, basking sharks make their way up the coast of Britain. Staring in Cornwall in the spring, they are off north-west Scotland by mid-August. Weighing three tonnes, the huge fish are actually harmless plankton-feeders. With mouths wide open they filter out their food with massive sieve-like gills. The only fish larger than the basking shark is the whale shark.
Featured in...
Be captivated, informed and inspired by the world's wildlife.

An exploration of the wealth of wildlife that lives in and around the British seaside.