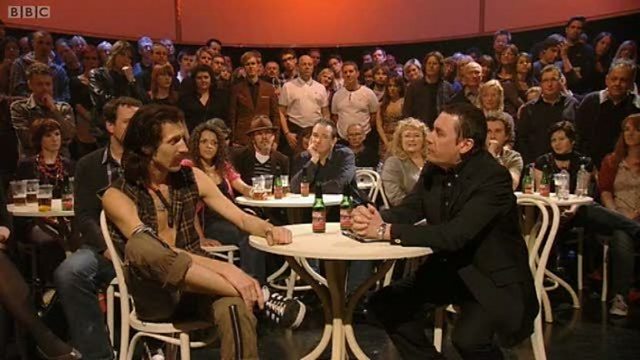 Gogol Bordello frontman Eugene Hutz talks to Jools Holland.
One of the world's hardest working bands, Gogol Bordello are constantly travelling the globe with their crazy live shows and gypsy-punk tunes. The band returned to the Later... studios to play songs from their new album, Trans-Continental Hustle, and Jools chatted to their inimitable singer, Eugene Hutz.
Gogol Bordello appeared on series 36, episode 1 of Later... With Jools Holland.