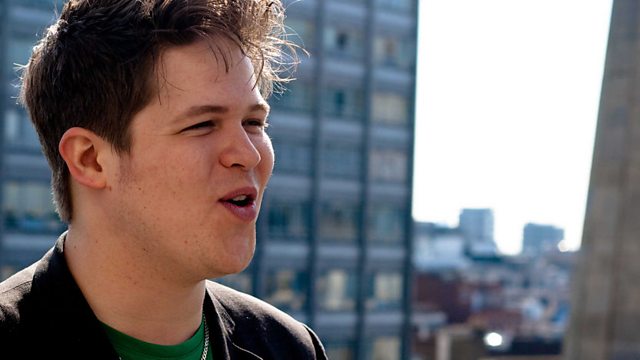 'The Politician' by Luke Wright
A poem inspired by the story of US Senator John Edwards and his aide Andrew Young. The former presidential candidate had an affair with a woman called Rielle Hunter, who later became pregnant.
Edwards asked Young to accept paternity in order to protect the senator's own presidential aspirations. You can hear Fi Glover's interview with Andrew Young on the Saturday Live website. It was broadcast on 10 April 2010.
Poet Luke Wright regularly writes and performs topical poems for Radio 4's Saturday Live, broadcast on Saturday mornings (9-10am). This poem was filmed at London's Broadcasting House immediately after the programme.