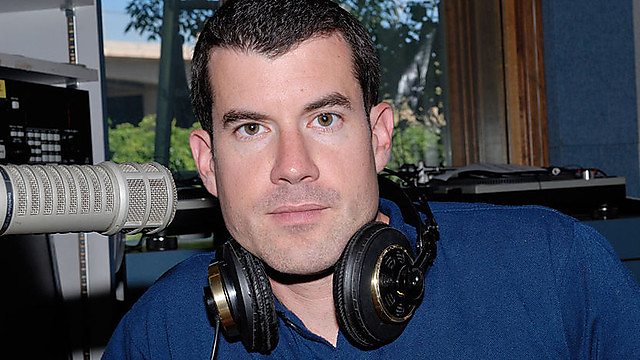 30/04/2010
BIODIVERSITY SPECIAL - CONVENTION ON BIODIVERSITY
In 2002, nearly all the world leaders put their names to a "Convention on Biological Diversity" or CBD. They made a promise to slow the rate of biodiversity loss around the globe by 2010. But in the journal Science this week, a report by a group of scientists and conservationists report that, by looking at various biodiversity indicators, we have failed to slow the rate of decline of plants and animals and habitats.
GULF OF MEXICO OIL SPILL
A worrying example of a threat to biodiversity is happening in the Gulf of Mexico. An oil spill there has the potential to severely impact the biodiversity of the region.
The Deepwater Horizon rig, which is 50 miles south-east of the Louisiana port of Venice, exploded last week and has been leaking oil ever since. Recent figures put the leak at the rate of over 200,000 gallons a day. The Gulf of Mexico is an extremely environmentally and economically important area, with many fisheries, important wetlands and coastal regions.
LIFE IN THE DESERT OR LIFE ON MARS?
Walking the fine line between science and science fiction are the scientists dedicated to the search for life on Mars. Manned spaceflights to the red planet might be decades away, but the search for extraterrestrial life is being conducted a little closer to home. NASA is looking to the deserts of Earth to try to unlock the secrets of life on other planets, and our reporter Kate Arkless-Gray joined them.
WATER AND THE PRECURSORS TO LIFE ON EARTH COULD HAVE COME FROM ASTEROIDS
Finding evidence of life on another planet might help us understand where life on Earth came from. One theory is that organic molecules, the precursors to life, were brought to the planet in its early stages of formation, carried on asteroids and meteorites. And for a long time it's been speculated that this could be how another substance necessary for life – water – came to Earth. And now water ice has been seen, for the first time, on the surface of the asteroid – 24 Themis. The finding has just been reported in the journal Nature – and although it may help solve one mystery, its sheer presence is a mystery in itself.
JAPAN'S RED-CROWNED CRANES
One thing that's hard to put a price on is just the sheer enjoyment and spectacle of certain wildlife events. One natural exhibition happens in early spring, near Hokkaido in Japan. Red-crowned cranes, tall elegant black and white birds with a red crown, come together to display before they pair off and breed. They're endangered though – because of the destruction of the wetlands the birds use for breeding and overwintering.
Last on