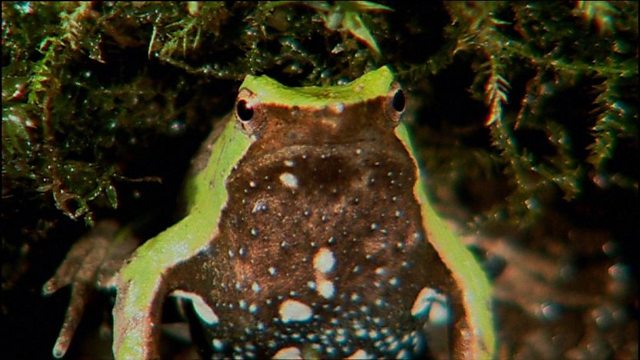 Bringing up babies
Guess where the Darwin's frog keeps his tadpoles! The male's throat becomes the nursery where the tadpoles grow, to give birth he spits out fully formed froglets one by one. So the Darwin's frog has reduced its need for water by carrying its own pond around inside it!
Credits
| Role | Contributor |
| --- | --- |
| Key talent | Steve LEONARD |
| Producer | Miles BARTON |
Featured in...
Be captivated, informed and inspired by the world's wildlife.

A collection of clips featuring the whackier side of wildlife.