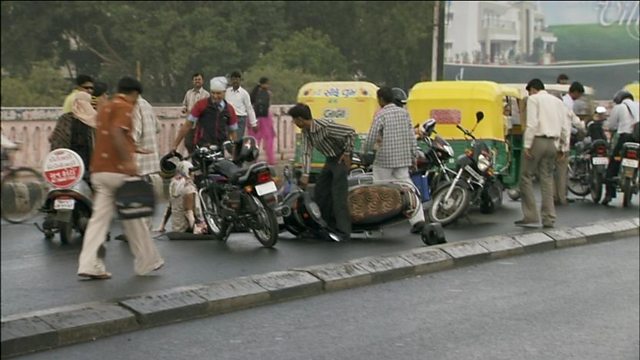 When monsoon rains arrive...
As Simon arrives in India the monsoon rains start to fall, turning a road bridge into a skid-pan, and causing dozens of motorcyclists to slide off their bikes.
India might have a space programme, but it's still a chaotic place.
The police were nowhere to be seen, and people were left to pick themselves up and direct the traffic around the accident.