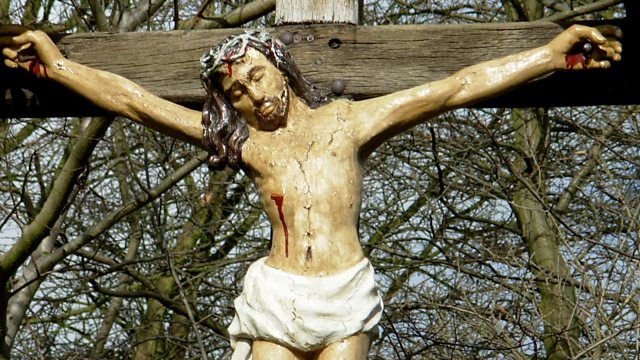 Easter
Holy Week and Easter are a time for Christians to reflect on how Christ died on the cross, and rose from the dead three days later.
But some find it easier to relate to the suffering Christ of Good Friday than the risen Christ of the Easter story.
Join Michael Ford as he meets people who feel Jesus has been alongside them as a fellow-sufferer.
Among them a pastor from the Democratic Republic of Congo who felt he almost became one with Christ when he was tortured in jail; and a man with a diagnosis of terminal cancer.
Hear how they and others find meaning in identifying with Christ's suffering, but also, how they've arrived at their own understanding of what resurrection means.
Illustration above: Some people relate to Christ's suffering more easily than his resurrection
Last on