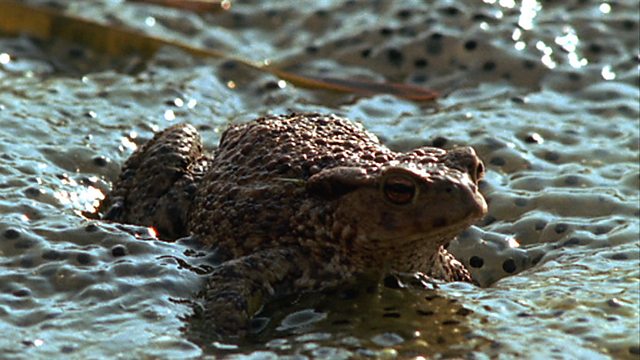 Spawning toads
In the south of the UK, February begins to feel like spring as fallow deer graze in misty woodlands. The first amphibians to breed are frogs, who fill the ponds with glutinous spawn that clings to the reeds in clumps and provides a challenging obstacle for the toads that arrive after their marathon trek. Female toads release their eggs in a double string. Males hang on during mating by their thumbs which have specially developed nuptial pads. As they move through the water, the eggs are caught and wrapped around pieces of vegetation, helping to hold them in place. The toady 'scrum' of mating and calling may continue for days.
Featured in...
Favourite video clips of the UKs best loved garden wildlife

Be captivated, informed and inspired by the world's wildlife.