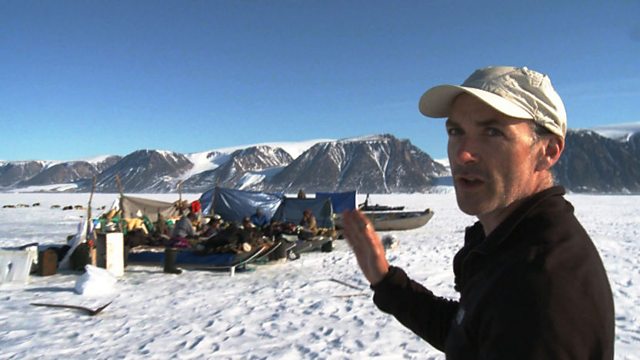 Camp tour
In May and June 2009 the Human Planet Arctic team spent almost five weeks living and working on the sea ice in North West Greenland, 25-30km (15-20 miles) from Qaanaaq.
Setting up a working camp in the Arctic has its challenges and risks – crew had to adjust to the surreal experience of 24 hours of constant sunlight, learn how to stop their tent from falling through melting ice and above all stay alert to any ice movement that could see them float off towards the open Arctic Ocean.
Sound recordist Simon Forrester shows us around the place he and the team called home.

Featured in...
Watch a selection of exclusive clips from the Human Planet series.

Clips from BBC programmes showcasing man's relationship with the natural environment.