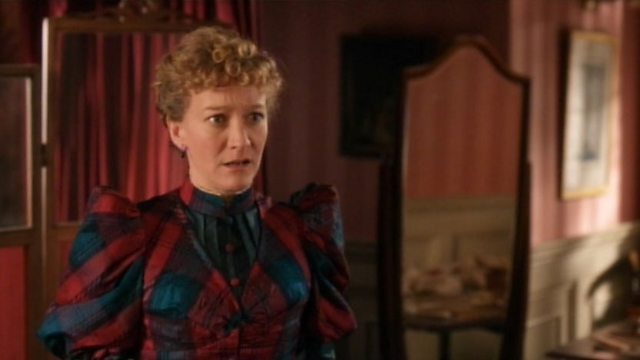 An Unskirted Garment
Enid tries to convince Pearl that there should be a revolution in women's fashion.
In this episode. Pearl is in a state of panic. She has received a dressmaking commission which could save her ailing business, but without Ruby, there is no way she can do the work in time. So when Enid, arrives in Candleford looking for a job, it seems Pearl's prayers have been answered.