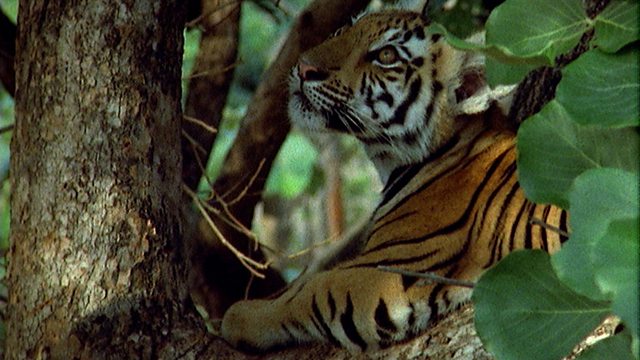 Time to play
In Kanha National Park, Madhya Pradesh, India, the tiger cubs followed In the programme play happily in the wilderness of plenty. But what of their future? Will they make it to the next century? To Valmik Thapar it seems natural to revere the tiger, but not everyone shares his view. As cultures change, old beliefs that built fear and respect for wild animals disappear and with them the tiger's domain vanishes. We must battle to save the tiger so future generations can witness wonders like this.
Featured in...
Be captivated, informed and inspired by the world's wildlife.

A poignant celebration of the tiger to mark the start of the Chinese New Year.