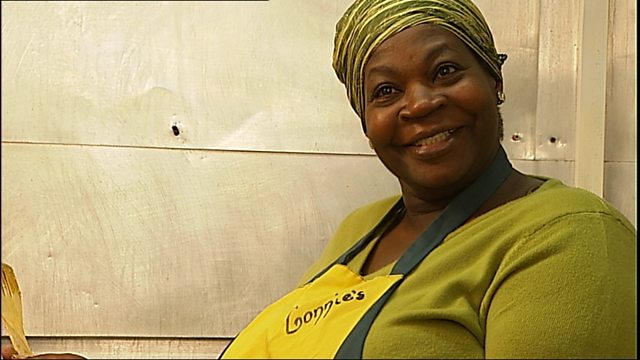 Red Button Mum - Connie
Connie introduces the culinary staples of the Caribbean and serves up in double quick time her very own Usain Bolt.
Named after the world class Jamaican sprinter it is a dish of his own personal favourites, Ackee and Salt fish, and a hearty breakfast of green bananas, yam, sweet potato and dumplings.
Connie also talks about her Jamaican roots and how important food is in binding family together.