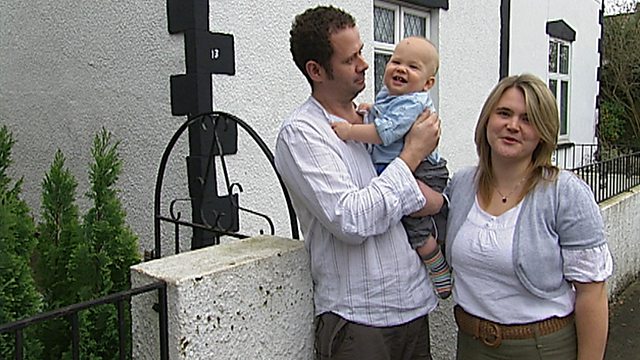 Red Button Mum - Eele
If you've missed the Red Button switch over show you can catch up here.
Eele introduces us to some more fascinating Estonian cuisine. Her chief tasters, husband Howard and baby Ruben, give their verdicts on the food as Eele prepares Wiener rolls, a savoury dish of barley, potato and pork belly called Barley Porridge, and a sweet dish named Kringel.
Eele and Howard talk about Estonia and Eele reveals how her dad's inspirational way with food nurtured her abiding interest. She also offers an insight into her family history and how recipes have been passed down though the generations.