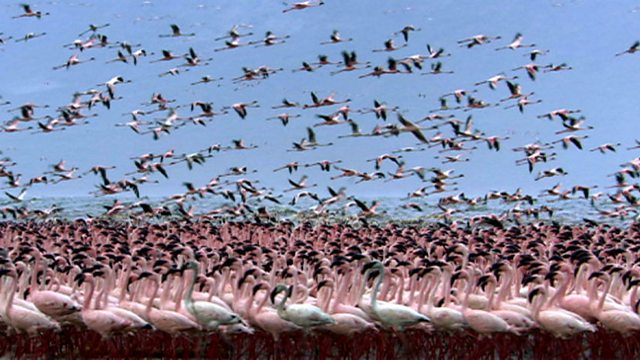 Flamingo flock
Volcanic minerals enrich Lake Bogoria's waters, providing an ideal environment for vast flocks of flamingos. At the height of the season there may be over a million birds around this lake. Flamingos are famous for their extraordinary courtship rituals, dancing in partnership as though in a choreographed ballet. Flamingo migration is one of the Great Rift's most enduring mysteries, they appear and disappear unpredictably in response to fluctuating water levels.
Featured in...
Discover more about Africa's most surprising and also best-loved wildlife.

Be captivated, informed and inspired by the world's wildlife.