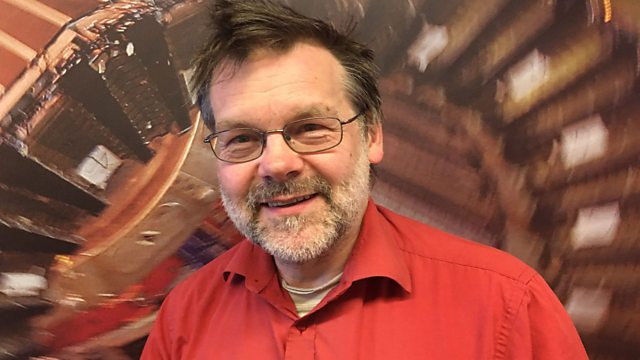 12/02/2010
Modern cars, software and safety
Car maker Toyota is battling a public relations nightmare, as millions of its vehicles are subject to a recall over concerns about brakes and accelerators. First drivers were warned that accelerator pedals could stick, causing the car to speed dangerously, then drivers of the company's Prius model – a hybrid – complained that their brakes would momentarily feel like they'd stopped working. In a separate development, Ford also says that its Ford Fusion and Mercury Milan hybrids could suffer braking problems. Now Honda are also recalling some models because of airbag issues.
Modern cars are becoming more and more complex, with much of the control being done behind the scenes by computer – so could that be the underlying cause?
Dr Colin Brown is the Engineering Director at the Institute of Mechanical Engineers in the UK. He explained why the brakes on the Prius were causing problems.
ISS Science
Here's an interesting question to test friends. Where would you find the highest trees? It is a bit of a trick question because they're not at the top of any mountain; they are in fact on the space station. It's part of a growing list of experiments being conducted on the international space station now that they've almost finished building the laboratory in the sky. Jonathan Amos witnessed the last module of the ISS leaving the Earth on the shuttle Endeavour earlier this week and found out why the astronauts are planting trees in space.
Potatoes and Climate change
In Peru, in the Andes, the potato is a vital, staple crop. Due to climate change, in particular a change in rain patterns, crop yields have been falling over the past few years. Now scientists, from all around the world have been working on different strategies to fix the problem. Laura Plitt, environment correspondent from BBC Mundo, went on a visit to Peru to see how the problem was being overcome.
Gene Doping at the Olympics?
The Winter Olympics in Vancouver are getting under way. Through sports as varied as skiing, curling, and bobsleigh, athletes will be testing the limits of human endurance and performance – always pushing the boundaries in the hope of setting ever higher records. But that desire to excel has always pushed some people to cheat - traditionally through the use of drugs. But now scientists are warning that we could start seeing a new way to enhance performance – genetic manipulation. Marketing for gene therapy is already online, using untested and likely exaggerated claims. So is this something we should be watching out for at the Olympics, and what tests are available?
Science in Action spoke to Professor Theodore Friedmann from the University of California in San Diego, a specialist in gene therapy and sport, who had just published a report about genetic doping in the journal Science.
Smoking ears and screaming teeth
While the use of unregulated, untested performance enhancing products is something to be watched carefully – there's a long tradition of eccentrics and even serious scientists experimenting on themselves, often with the goal of helping us all. In his new book called "Smoking ears and screaming teeth" Professor Trevor Norton reveals some of the medical mavericks who have helped us understand more about how our bodies work, and how diseases affect us, often at the cost of their own health.
Last on
Sun 14 Feb 2010
04:32

GMT