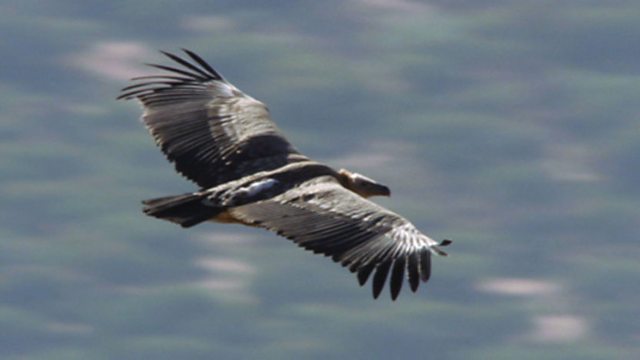 Vulture vantage point
The 500 metre high cliffs of Mount Ololokwe are home to Kenya's largest nesting colony of Ruppell's griffon vultures. They thrive in the rift because the steep valley walls create updrafts which they can use to get airborne. Gliding effortlessly from one thermal to the next, a vulture can cover 200 miles in a day, soaring seven miles high with scarcely a wing-flap. From their lofty lookout above the African plains, nothing escapes their notice. Out in the Serengeti grassland, the game herds are on the move. This is what the vultures have been waiting for. Below them, a lion makes a kill and the vultures circle above waiting for the right moment to descend. Vulture species have a clear pecking order. The heavy-billed lappet-faced vultures are best equipped to open up a carcass, so they get the greatest respect. Once they're finished feeding, the white-backed and griffon vultures pile in and squabble over the spoils.
Credits
| Role | Contributor |
| --- | --- |
| Producer | Phil Chapman |
| Executive Producer | Michael Gunton |
Featured in...
Be captivated, informed and inspired by the world's wildlife.

Cheetahs, falcons, elephants and whales - meet the animal record breakers.