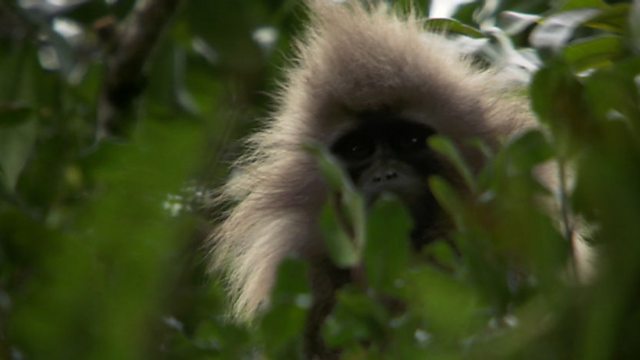 First and last
In the forests of Mount Rungwe is a little known and newly discovered species the Kipunji. The evolutionary origins of the charismatic kipunji remain shrouded in mystery. In looks and behaviour the new monkey resembles a mangabey, but its DNA is similar to a baboon's. Kipunjis are particularly fond of a sticky orange cucumber fruit which sprouts from vines in the tree-tops. They're known to feed on over 100 different plants and they play a crucial role in dispersing seeds. But even while scientists begin to uncover their secret lives, kipunjis are teetering on the verge of extinction. As the isolated forests around Mount Rungwe are cleared for farming and firewood, the kipunjis' unique forest habitat is shrinking. With a mere thousand individuals remaining in the wild, they are already the rarest monkeys in Africa. There may be little time left to study them. Fortunately, kipunjis do have friends, and a project is now underway to safeguard a part of their forest home and involve local people in their protection.
Featured in...
Discover more about Africa's most surprising and also best-loved wildlife.

Be captivated, informed and inspired by the world's wildlife.