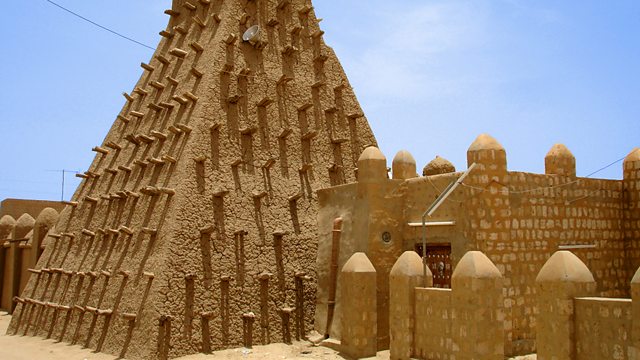 Mopti, Timbuktu and Bamako featuring Les Escrocs and Toumani Diabate
The much lauded 'Festival In The Desert 2003'. The second of two programmes to come from Mali which won the Sony Gold Award. The festival is held in an oasis in the southern Sahara Desert.
For the 2nd programme Andy goes on the hunt for new sounds from Mopti, Timbuktu and Bamako, the capital city. Look out for an exclusive session from one of his favourite groups, Les Escrocs who perform with Toumani Diabate. Also sample the music of some girl rappers who are becoming increasingly popular in Mali.
Last on