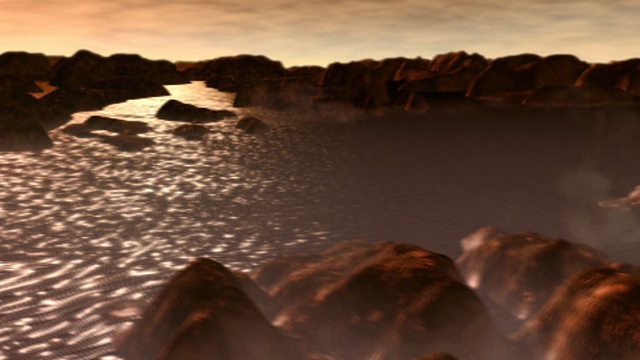 Future life on Mars?
As the Sun gets brighter towards the end of its life, it is predicted that water ice on Mars may melt, transforming the Red Planet into a place that could support human life.
Featured in...
A collection of videos clips about our search for evidence of life on Mars.

Watch Solar System video clips from the BBC Archive.