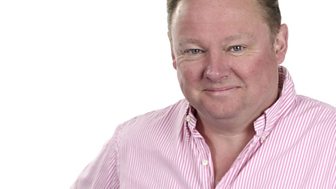 David FitzGerald
Join David FitzGerald on BBC Radio Devon. Call 0845 301 1034 or email: fitz@bbc.co.uk
Contacting the show
Call during the show on 0345 301 1034, calls cost up to 5p/min from most landlines, an additional connection fee may also apply. Calls from mobiles may cost considerably more.
Send a text* to 81333 (begin your message with the word DEVON). Charged at your standard message rate.

Or e-mail anytime: fitz@bbc.co.uk
Text messages can only be accepted during the live version of the programme, not when using the 'listen again' facility.
Meet Fitz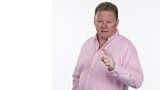 David first began broadcasting on commercial radio in the early 1980s, before moving to television.

Working first at TSW and then Anglia Television, Fitz made the move to Sky News in the mid-1990s and was at the front of nearly every major disaster for nine years.

"From the trial of OJ Simpson to the death of Princess Diana, the knack of getting myself in the right place at the wrong time even got me into Trivial Pursuit as a question in 1995!"

This inspired Fitz to come up with some questions of his own, and has since contributed thousands of questions to quizzes.

This mine of useless information often finds its way into his programmes as well.

Fitz also finds time for writing, and has scripted TV favourites such as The Bill and Spitting Image.

He's also written a children's book, A Nod from Nelson, with Falklands veteran Simon Weston OBE.

Devon has always been very important to Fitz though, and he returned in the early 2000s.

As well as working in radio again, he writes regularly for local newspapers and Devon Today magazine.

Despite his "fuller figure", he's into sport too, regularly enjoying a game of golf on one of Devon's ranges.

"If you see me, give me a wave!"