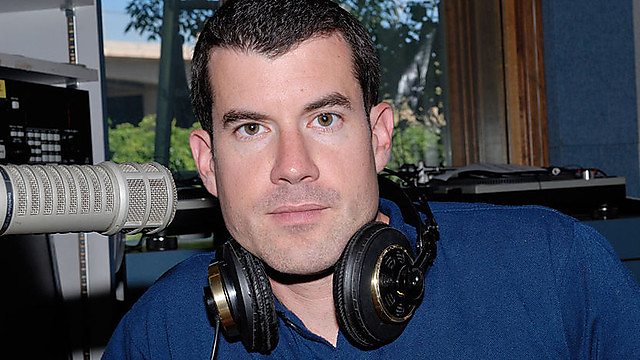 22/01/2010
LEFTOVERS OF TWENTY YEAR-OLD EXXON VALDEZ OIL SPILL
An oil spill near Alaska more than two decades ago has left the beaches contaminated to this day. The spill occurred in 1989 when the oil tanker Exxon Valdez collided with a reef. Scientists hoped that the oil would have dissipated years ago, but large quantities are still found underneath the gravel beaches. Clean-up operations to fix the environmental disaster were suspended in 1992, when it was believed that the oil would eventually disperse. A recent study showed that the oil was dissipating at a rate of only 4% per year, much lower than the previously estimated 70%. Professor Michel Boufadel of Temple University in Philadelphia, USA who conducted this study, tells Science in Action what he found.
PREDICTING EARTHQUAKES AND EVALUATING NATURAL HAZARDS
After the devastating earthquake, Haiti is now experiencing aftershocks. The aftershocks can be predicted, but is it possible to foresee the earthquakes themselves? Science in Action speaks to Professor Willy Aspinall of Bristol University in the UK to find out if we can. Professor Aspinall, who specialises in evaluating the dangers of natural disasters, tells us how accurate these evaluations can be and what Haiti can do to reduce the damage caused by earthquakes in the future.
HARMFUL OZONE FROM ASIA TRAVELLING TO AMERICA
Pollution knows no borders. Recent analyses of Ozone measurements across the west of North America show that air pollution from Asia has reached America. Although Ozone is usually beneficial to us by blocking out harmful rays from the sun, the Ozone produced by burning toxic fuels is harmful. Owen Cooper from the University of Colorado, who analysed the air pollution, tells Science in Action what this means. We are also joined by the BBC Environment Correspondent Richard Black, who tells us what the impact of this study will have on nations trying to improve their air quality standards.
ALIEN TECHNOLOGY AND INTERPLANETARY TRAVEL
The UK's Ministry of Defence operated a UFO unit for over five decades, investigating reports of sightings. Last month, they finally closed the unit, which received thousands of reports, none of which proved the existence of aliens. However, Science in Action doesn't want to give up, just yet. Our reporter, Tracey Logan, explores the various proposed designs for alien spacecrafts, and tells us how they compare with the designs that people claim they've seen.
UNIQUE ANIMALS OF MADAGASCAR
Madagascar, one of the largest islands in the world, has several species of mammals and plants that are unique to it. Although it is thought to have separated from Africa 160 million years ago, the mammals are believed to have appeared on it about 60 million years ago. Professor Matthew Huber tells Science in Action how he believes the animals reached the island.
Last on
Sun 24 Jan 2010
04:32

GMT