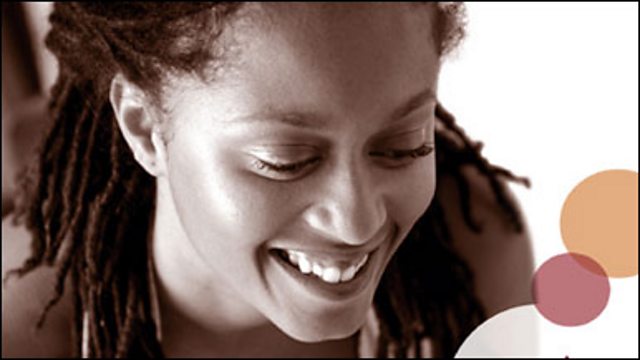 16 January 2010
Charlie continues his exploration of music from South Korea: this time it's the story-telling vocal genre known as pansori. We hear an extract from heungbuga, one of the five long traditional stories that make up the modern pansori repertoire. Half a century ago, Mahalia Jackson was the best-known gospel singer in the US with her own national radio programme and very healthy record sales. A few years later, she was asked to sing at the inauguration of president Kennedy and then at Martin Luther King's funeral.
Some weeks ago, Sara Tavares sang and played for Charlie in a BBC studio; in this programme you can hear a song from her latest album Xinti. Sevval Sam comes from a dynasty of Turkish singers but in her native country she is thought of primarily as an actress. Plus another chance to hear Queen Ifrica and Nneka who complete this all-female vocalist programme.
Sara Tavares photo below by Isabel Pinto.
Last on
Mon 18 Jan 2010
03:32

GMT