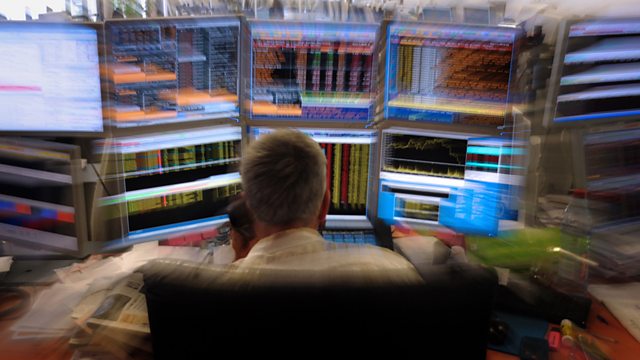 High Speed Train economics
Business Daily takes you on a train journey. Everywhere from Beijing to Buenos Aires to Las Vegas to Marrakesh to Ho Chi Minh City, there is a plan to build high-speed railways. As the planet warms, trains are seen as cool. But do the numbers add up?
President Obama has got the high-speed train bug, too, proposing ten new lines. The California High-Speed Rail Authority is preparing for a $40bn system.
There's also a project to build a line from California inland to Las Vegas. There are competing versions but one involves magnetic levitation or MagLev - trains floating above rails held there by magnets not wheels. Neil Cummings is president of this ambitious project.
There is a widespread view among transport economists that high-speed trains don't make money, though the exact economics depends on the individual circumstances - whether people switch from cars and planes, for example.
The argument rather is that they offer other, social benefits like unifying a country or, particularly, cutting pollution.
Free-marketeers, though, say new railways don't even add up on environmental grounds because of the construction which uses energy and so emits global-warming gases.
Randal O'Toole of the Cato Institute for whom he wrote "High-Speed Rail: The Wrong Road for America."
Some countries never fell out of love with the train. France has its trains de grand vitesse - trains of great speed or TGV. Russia never fell in love with the car because of the great distances, and flights remain prohibitively expensive for most, so the Russian railway company employs 1.2 million people to move 1.3 billion passengers a year on perhaps the world's biggest railway network. That, of course, is very different from the United States which was once in love with rail but was wooed away by the automobile and the airplane.
Kevin Connolly is a BBC Correspondent in Washington and was a BBC correspondent in Moscow.
Last on
Wed 30 Dec 2009
02:40

GMT