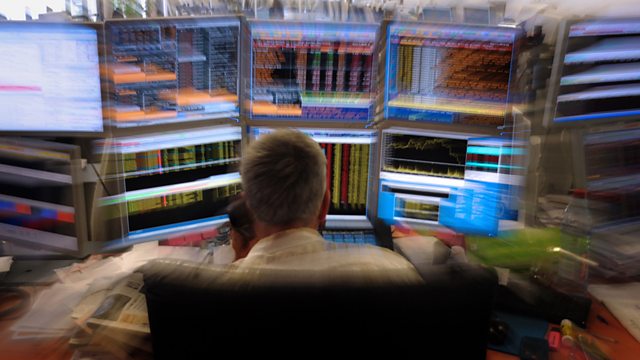 Do Banks Do God's Work?
What are banks for? Bankers would say they perform an important social function; they lend money to businesses and help to create wealth which cascades through economies. Lloyd Blankfein the boss of the most powerful investment bank in the world, Goldman Sachs, went further than this. He said the bank was "doing God's work".
He also said sorry for Goldman's role in the financial crisis. And Goldman Sachs pledged half a billion dollars over five years to help small US businesses. But sociologist Nigel Dodd questions whether banks are really doing the work of the Almighty. Given the size of Goldman Sachs' recent profits, he wonders whether God may be a shareholder.
Lesley Curwen talks to Dr Catherine Cowley, a nun who used to work as a wealth manager for an investment bank.
And we hear from Jackie Ramos, a former US bank worker who left her job after a dispute with her employer over the way she handled customers in debt.
Last on
Christmas Eve 2009
02:40

GMT