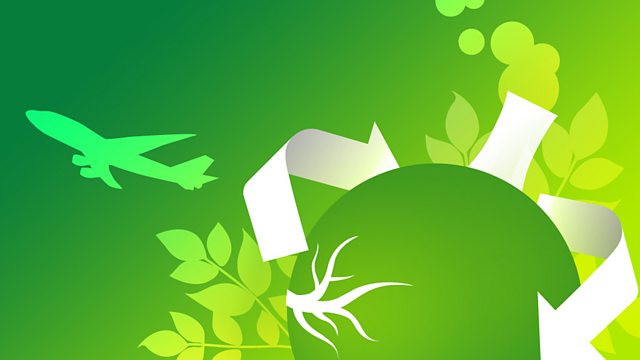 10/12/2009
Catching sight of an alien, laughing with Santa and chatting to a lady with feathers in her hair - Mike's kept busy at Copenhagen as the climate change summit finally kicks off.
In this week's show Mike is found loitering around the corridors of the conference centre that's hosting this global summit - a summit many see as a last chance saloon, some views as a stepping stone, others a cauldron of lies and propaganda. Whatever your views on climate change you can't help but be inspired by the cosmopolitan mix and lively atmosphere of the place. Let Mike give you his guided tour of the place.
The centre's supposed to accommodate 15,000 people - instead 34,000 have crammed into it. World leaders, government negotiators, charity workers, business leaders and that alien. Mike chats to plenty of them and asks what this fantastic lunacy can actually achieve. He also takes time out from the conference to visit an alternative summit in the city, and he goes on the trail of some fashionable yet ethical clothes.
As ever, tune in and let us know what you think. Email the team at oneplanet@bbc.com. Or if you're on Facebook, join in the conversation on our page, the link's below.
Last on
Sun 13 Dec 2009
06:32

GMT