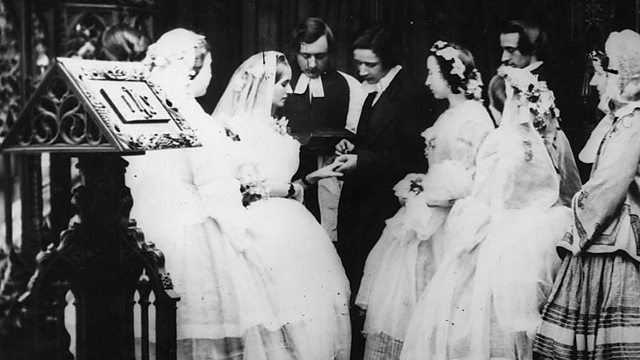 Marriage
Listen in pop-out player
Melvyn Bragg and guests discuss the history of marriage.'To have and to hold from this day forward, for better for worse, for richer for poorer, in sickness and in health, to love and to cherish, till death us do part.' These marriage vows have been recited at church weddings since 1552, whenever two individuals have willingly pledged to enter into a relationship for life. But before the wedding service was written into the Book of Common Prayer, marriages were much more informal: couples could simply promise themselves to one another at any time or place and the spoken word was as good as the written contract. The ancients permitted polygamy and the taking of concubines so how did monogamy come to be the favoured mode in the West? Were procreation, financial stability, companionship, or love the reasons to get married? And what role has the state and the church played in legislating on personal affairs? With Janet Soskice, Reader in Modern Theology and Philosophical Theology, Cambridge University; Frederik Pedersen, Lecturer in History, Aberdeen University; Christina Hardyment, Social historian and journalist.
Last on
Featured in...
Discussion of religious movements and the theories and individuals behind them.

Popular culture, poetry, music and visual arts and the roles they play in our society.

Historical themes, events and key individuals from Akhenaten to Xenophon.