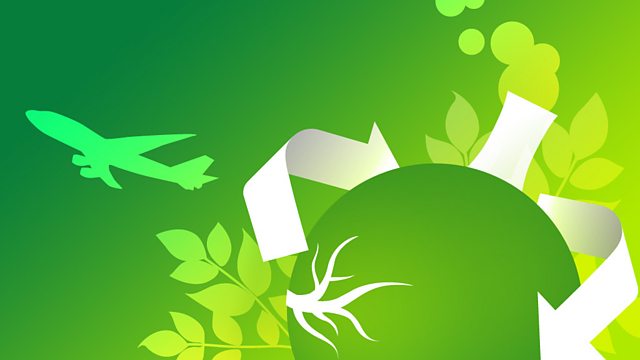 19/11/2009
You told Mike to "man up" and get his hands dirty. So he did. For the latest stop on the One Planet Listener Tour, Mike's been to a forest in central Scotland to plant some trees - get a bit of dirt under those manicured nails.
During his trip, Mike also pops in to see the father of wave power, Professor Stephen Salter at his lab in the University of Edinburgh. Thirty years after inventing a way to turn wave power into electricity, the professor fears it's now too late to rely on renewable energies to help cut global carbon emissions and prevent the melting of the arctic caps.
"We've wasted so much time not getting Ducks built when we could have been doing it properly that renewables are going to be too late," he says, looking out across the giant wave tank that dominates his university laboratory.
The first Salter Duck, created in 1973, was a rather simple teardrop design made from balsa wood. Today, the latest incarnation is a far more complex construction made from steel. But he warns, "I don't think we have time to get them working in big enough numbers in order to prevent something nasty happening to the arctic ice."
Also in this week's show, we hook up with listener John Penny and take him to meet the Scottish environment minister Roseanna Cunningham. Have a listen and then let us know what you think. Email the team at oneplanet@bbc.com. Or you can always join in the conversation on our Facebook page, the link's below.
Last on
Sun 22 Nov 2009
06:32

GMT