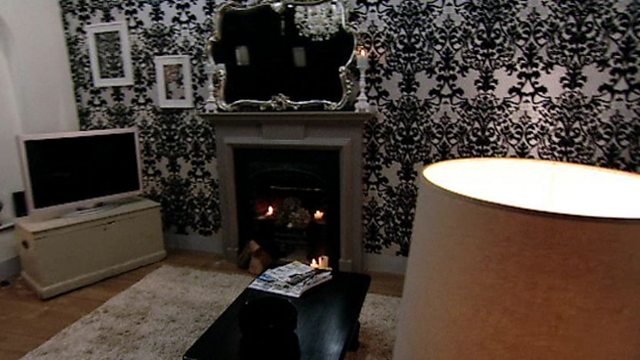 Wrong Decisions
Del discovers Sheri's dream designs for the first time.
Couples who can't afford to transform their house into a dream living space are given the cash to do so with the proviso that one half must make every design, decorating and DIY decision by themselves.
Sheri and Del have shared their Croydon home for six years, but with little spare money and clashing tastes they haven't done much to it. Del hasn't even cleared the garden to provide play space for their four-year-old daughter.
To Sheri's horror, they are told they will get the cash to transform their home, but only if she entrusts the whole job to Del. So in just three weeks can Del, who has only ever put up one shelf in his whole life, transform the house? How will it all end?