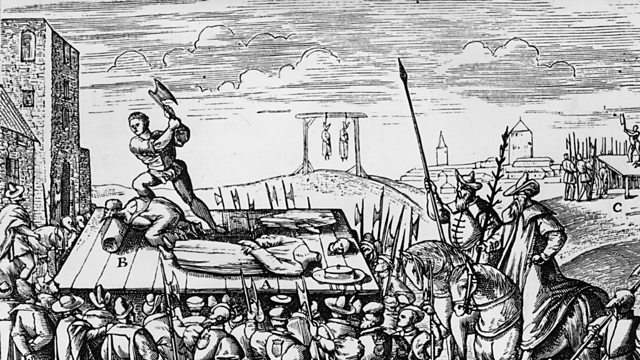 Toleration
Listen in pop-out player
Melvyn Bragg and guests discuss the ideas and politics behind the idea of religious toleration. In 1763 Voltaire remarked that "of all religions, the Christian is undoubtedly that which should instil the greatest toleration, although so far the Christians have been the most intolerant of all men". Christian intolerance was brutally enforced across Western Europe in the Middle Ages and the Reformation, with inquisitions, executions, church courts and brandings with hot irons. But during the English Civil War a variety of Christian sects sprang up which challenged the imposition of state religion and opened the floodgates to religious diversity.What were the politics and philosophy behind the idea of toleration in England? Did the rise of toleration go hand in hand with the rise of the secular, or were tolerationists – in fact – deeply religious? And how does toleration differ from tolerance?With Justin Champion, Professor of the History of Early Modern Ideas at Royal Holloway, University of London; David Wootton, Professor of Intellectual History at Queen Mary, University of London; Sarah Barber, Senior Lecturer in History at Lancaster University.
Last on
Featured in...
Shakespeare - Pedlar's Trunk with Catholic vestments

Browse the 17th Century era within the In Our Time archive.

Discussion of religious movements and the theories and individuals behind them.