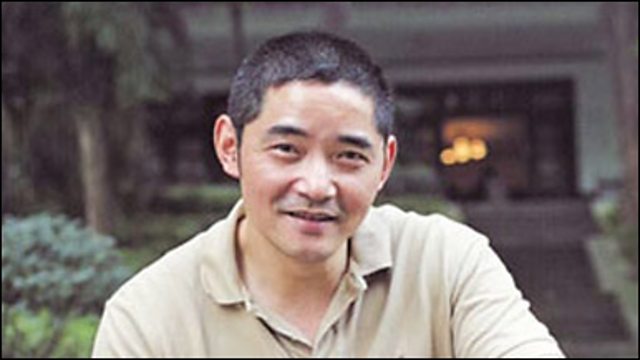 The Strand - Monday 16th November 2009.
The best of the world's arts, film, music, literature and music brought to you every day. Presented by Harriett Gilbert.
Man Asian
This year's Man-Asian Literary Prize winner has just been announced at a ceremony in Hong Kong. The winner is " The Boat to Redemption" by Chinese author Su Tong. The Strand speaks to one of the judges, Irish novelist Colm Toibin.
Zaha Hadid's MAXXI in Rome
The National Museum of XXI Century Art, or MAXXI as it's known, was unveiled last Thursday in Rome. Designed by the Iraqi born, and internationally renowned architect Zaha Hadid, it's hoped that the forceful modernity of the building will provide the inspiration to involve citizens and young Italian architects in a discussion about their cities, public spaces and culture. Thus, helping to put Rome back on the map not just for its ancient culture, but as a world leader in 21st century art and architecture. The BBC's Emma Wallis went along to the MAXXI opening to talk to Zaha Hadid about the concept for the building.
David Vann
Acclaimed by literary critics as the finest American debut of the year, the Alaskan novelist David Vann discusses Legend of a Suicide - a series of interlinked stories about his father's suicide. Vann has reworked this momentous event from his childhood in six different stories and joined them together to make a courageous and highly original work of fiction
Amelia
Mira Nair, director of the Oscar nominated Salaam Bombay and Monsoon Wedding, discusses her latest movie which stars Hillary Swank as the legendary American pilot Amelia Earhart - who in 1937 was to become the first pilot to fly around the world. The film also examines the love triangle that developed between Amelia, her husband George Putnam (Richard Gere) and her close friend Gene Vidal (Ewan McGregor).
Last on
Tue 17 Nov 2009
13:32

GMT