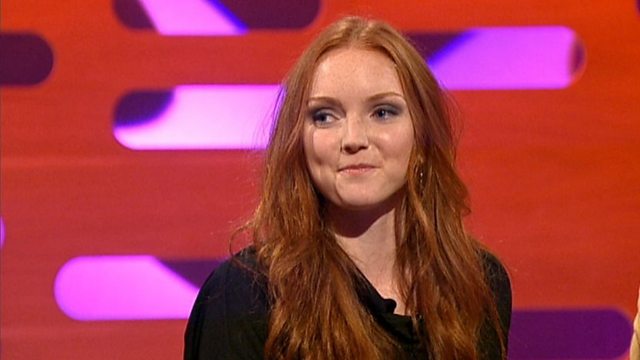 Lily Cole
Lily Cole discusses how she was discovered.
The award-winning host continues his anarchic talk show. Expect the unexpected as Graham and his irrepressible audience welcome more top celebrity guests from the world of films, showbiz, comedy and music.
It's an evening of international glamour as supermodel and Cambridge student Lily Cole joins model, actress and Blue Velvet star Isabella Rossellini on Graham's sofa for a chat, while the star of Supersizers and Maestro Sue Perkins takes the comedy chair and attempts the Japanese art of making musical instruments out of vegetables. Meanwhile ladies' favourite Michael Buble chats and performs his single Haven't Met You Yet.