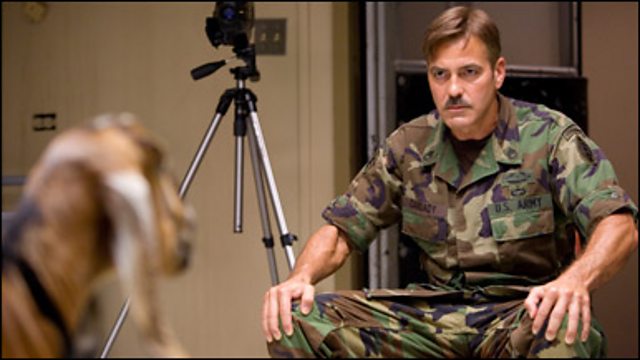 The Strand
The best of the world's arts, film, music, literature and music brought to you every day. Presented by Harriett Gilbert.
The Men Who Stare at Goats
Ewan McGregor and George Clooney star in the week's big release: The Men Who Stare At Goats. The film's adapted from a non-fiction bestseller of the same name which explores how a battalion of new age soldiers try to wage war without harming anybody. We interview the director Grant Heslov.
MAPS
It is the first map to show the new World as a separate continent, the first to suggest the existence of the Pacific and it coined the name America. In short the 1507 Waldseemuller Map changed our world view for ever. At a time when Google Earth is throwing the world of cartography into flux, The Strand talks to Toby Lester, the author of a new book about the Waldseemuller Map and asks what it has to tell us today.
Animal Farm pt 5
The Strand concludes its serialisation of George Orwell's Animal Farm. Published in 1945, Orwell's satire captures, with bitter humour, what happens when a Communist revolution goes wrong. Read by the South African actor John Kani.
Last on