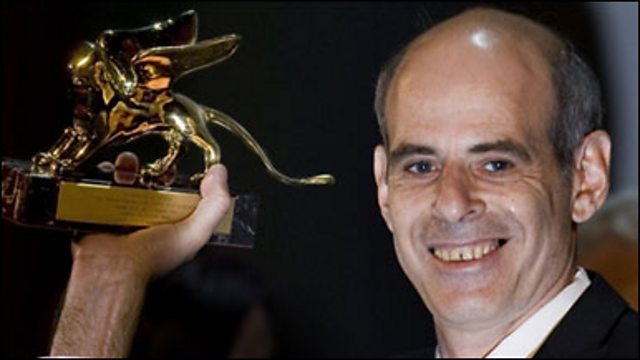 30/10/2009
Samuel Maoz's film Lebanon
The film takes place over 24 hours on June 6th, 1982, the first day of the Israeli invasion of Lebanon. Herzl, Yigal and Assi are members of an IDF tank crew and the film explores the psychological crisis of the young soldiers. In fact with the exception of the opening and closing of the film, everything we see is from within the tank.We talk to Maoz about how his own experiences as a soldier in 1982 informed the film.
Michael Feinstein
Michael Feinstein is one of the leading interpreters of the music of George Gershwin and the Great American songbook. In this interview from the piano for The Strand, he explains the continuing appeal of these timeless classics.
Stalin
In Russia 30th October is the national day of remembrance for the 20 million people who died during Stalin's reign. But in Georgia, one of Stalin's descendents wants the world to remember his great-grandfather in a positive light. The Strand goes to Tblisi to meet the artist Jacob Djugashvili, and to find out what being a Stalin has done for his career as a painter.
John Kani
As we embark on a week long serialisation of George Orwell's Animal Farm in the lead up to the 20th anniversary of the fall of the Berlin Wall, the South African actor, director and playwright John Kani who reads this classic satire especially for The Strand discusses its world relevance in which the animals of Manor Farm take up trotters against their human
Last on