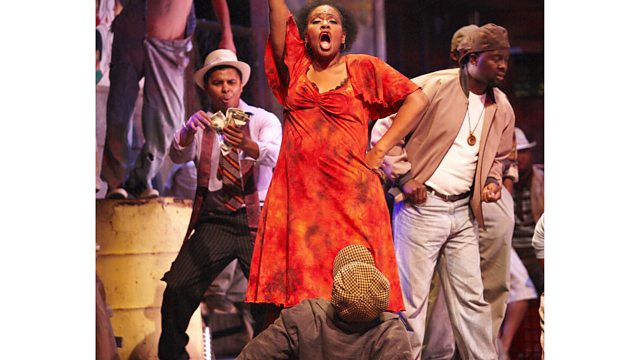 29/10/2009
Philip Roth - The Humbling
Alan Dein reviews "The Humbling", the latest book by Pulitzer Prize winning American novelist Philip Roth. It tells the story of Simon Axler, a leading theatre actor who has lost his ability to act on stage.
Book: "The Humbling" by Philip Roth pub: Jonathan Cape. ISBN: 978-0-224-08793-3
Porgy and Bess
South Africa's only repertory opera company - Cape Town Opera are currently touring with their new production of George Gershwin's Porgy and Bess. General Manager Michael Williams and Singer Xolela Sixaba join Mark to discuss the unique way in which Cape Town Opera perform Porgy and Bess, and how opera is increasing in popularity across South Africa.
Mein Kampf
A Jewish group in Germany is calling for Adolf Hitler's "Mein Kampf" to be republished - it's been banned since the end of the war. We discover why they would want such a virulently anti-semitic book back in the public domain.
Garth Cartwright "More Miles Than Money"
Armed with only a Greyhound bus ticket and enough money for his next meal, the New Zealand music writer Garth Cartwright set out on a journey across America looking for the roots of the music he loves - blues and country, folk and soul. What he discovered was not only the past but also a very vibrant present. He came into the Strand's studio with a shoulder bag full of cds to tell Mark Coles all about it.
Book: "More Miles Than Money" by Garth Cartwright. ISBN: 9781846686870
Last on
Fri 30 Oct 2009
13:32

GMT