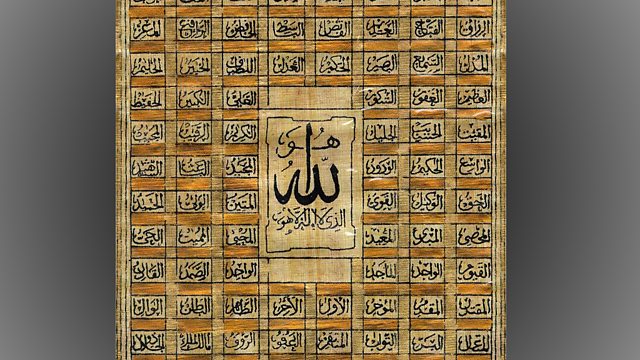 Beautiful Names 10/10/2009
In Heart and Soul this week, Muslims from different backgrounds reflect on the Ninety-Nine Beautiful Names of Allah – names which, in the Islamic understanding, highlight different aspects or qualities of the Divine.
To the faithful, they can be a key that unlocks the meaning of life, or an incentive to overcome their own weaknesses.
The practice of repeating and chanting these names is particularly important to Sufis, followers of the mystical branch of Islam.
Last on
Sun 11 Oct 2009
22:05

GMT