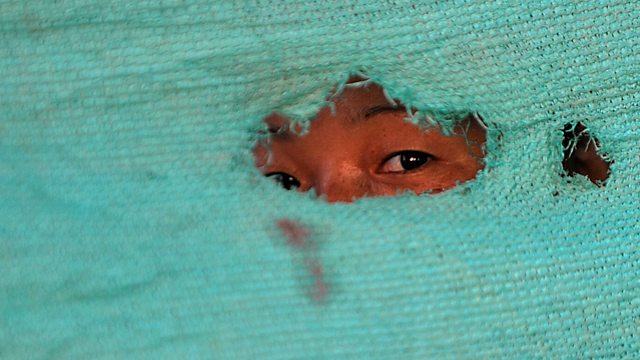 23/10/2009
Human stories from behind the global headlines with Ritula Shah with Matthew Bannister.
Plight of Yemen's children; Australia's blind dance star and life in Saudi Arabia.
Yeman's children
The United Nations children's fund - UNICEF - is appealing for urgent aid for displaced children in northern Yemen. The award winning Egyptian actor Mahmoud Kabil is a UNICEF goodwill ambassador. He's just returned from visiting a camp for displaced people in Hajjah province. The camp was originally designed to house seven thousand people - but now has more than nine thousand - with a further four thousand living around it. Mahmoud tells Matthew Bannister about the desperate situation the children are in.
Australia's blind dance star.
Taking part in one of those dance competitions on TV must be challenging for all the contestants - but for Australian Gerrard Gosens it was even tougher than usual. Because Gerrard - who loves adventure and is a paralympian - has been blind from birth. For Outlook Lee Kumutat went along to meet Gerrard Gosens and his wife Heather during the eighth week of rehearsals.
Inside Saudi Arabia
British journalist Robert Lacey first lived in Saudi Arabia in 1979 researching the inside story of the oil boom. He wrote about what he saw in a book called "The Kingdom" - a book that was was banned by the Saudi Government. For the past three years he has split his time between Saudi Arabia and London, gathering material for a follow up book "Inside the Kingdom" which has just been published. He tells Matthew Bannister about Saudi Arabia today - after the 9/11 attacks on the United States.
Last on
Mon 26 Oct 2009
12:05

GMT